Wellcome To Raipur Dental Hospital (Vyas Dental Inn)
Dr. Sunil Vyas M.D.S. oral and maxillofacial surgery and Dr. Mrs Krishna Vyas M.D.S. ENDODONTICS & Conservative & Cosmetic Dentistry started this dental hospital in 2002 with a vision to provide quality dental care which was unavailable in Chhattisgarh at that time.
The Journey which started with two dental chairs in 500 sq.feet is now spread over an area of 2000 sq.feet with 10 chairs and state of art infrastructure which includes :
Dr Krishna Vyas did her dentistry from S.D.M college of Dental Science, Dharwad, Considered as the most prestigious dental institute of Asia, with her M.D.S (Masters) in Conservative Dentistry & Endodontic, deals with specially for Root Canal Treatment, Fillings, Crown, Laminates, Cosmetic dental treatment & Smile Designing.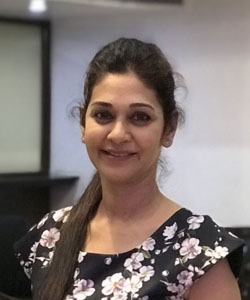 Dr. Krishna Vyas
B.D.S, M.D.S - Conservative Dentistry & Endodontics.
Dr Krishna Vyas did her dentistry from S.D.M college of dental science, Dharwad, Considered as one of the most prestigious Dental Institute Of Asia, and started her clinical practice in 2003. After practicing for 5 years, she went on to do her M.D.S (Masters) in 2008 in Conservative Dentistry & Endodontics, which Deals with the speciality of Root Canal Treatments, Fillings, Crowns, Laminates, Cosmetic Dental Treatment, Smile Designing & bleaching etc and completed her M.D.S. in 2011 bagging a Gold medal, being the topper of the University. ...
Further she underwent training in Microscopic endodontics from Professor Kim of Pennsylvania university, Digital Smile Designining from Christian Coachman (the inventor himself), CAD CAM training from Bensheim Germany and Implant fellowship from Nobel Biocare. Thereafter she actively incorporated Operating microscope assisted, LASER assisted, CBCT assisted root canal treatments and Digital Smile Designing in her elite practice. Apart from these, she keeps on updating her knowledge and skills to maintain international standards by attending various international programs. This is the only clinic in Chattisgarh state offering in house CBCT facility exclusively for their patients.
She lectures extensively on Endodontics in various state conferences and national level platforms and contributed to many national and international publications from college days to till date. She also conducts Basic and Advanced Micro Endodontics training programs to dentists to spread the skill and knowledge, and she has her own youtube channel, through which she shares and teaches the dental treatments to fellow dental surgeons. .
Owing to her skill and knowledge, In 2017 she was one among the 2 Indian Endodontists invited to Geneva, Switzerland by "Dentsply Sirona" And also was also one among the 2 Indian Endodontists invited to Paris, France by "Micro Mega", and In 2018 she was one among the 6 Indian dentists invited at Bensheim, Germany by Sirona. She is a KOL for world's one of the leading dental company "Dentsply Sirona". She won many awards including "Highly Commended Outstanding Dentist of the year" award in prestigious "Famdent excellence in Dentistry national awards- 2017"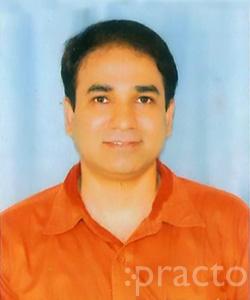 Dr. Sunil Vyas
BDS, MDS - Oral And MaxilloFacial Surgeon, Implantologist.
Dr. Sunil Vyascompleted BDS from college of dental surgery manipal in 1993 and MDS - Oral & Maxillofacial Surgery from SDM College of Dental Sciences, Dharwad in 1996. He specialises in the treatment of - .
Facial trauma, Jaw Fractures,
Surgery of face and Jaw especially Cysts and Tumors,
Wisdom tooth removal, Fixed teeth with implants, Dental LASERS, TMJ Disorders, ...

He served as Assistant Professor in Govt Dental College, Pondicherry. Professor and was vice Dean Dental College, Bhilai. He was member Board of Post graduate studies Ayush health university and a examiner for under graduates and post graduates. He has numerous publictions to his creadit in reputed journals and has presented scientific paper at state, national and international level. He has served as secretory IDA Raipur and state of Chhattisgarh.He was founder president of AOMSI Chhattisgarh. He was National Organising chairman of AOMSI midterm conference in 2018
He is a consultant maxillo facial surgeon at Ramkrishna Care Hospital, Raipur. He is one of the first Dental Surgeons in entire Chhattisgarh to place implants in 2002 which is still surviving in patient's mouth. He does implant planing and palcement with in house CBCT which is one of its kind in entire state. He is a keen long distance runner and indulges in gradening and giving tips on organic food and diet.